Glass walls for the bathroom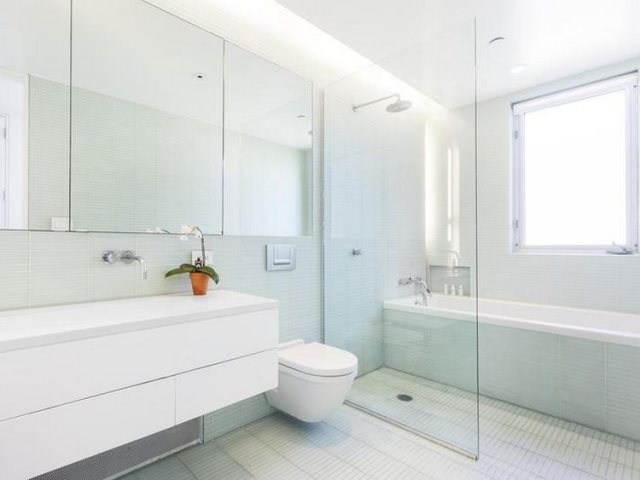 Glass walls
The bathroom requires special finishing materials and special materials are also used to shape the interior. They should not be afraid of water and at the same time, look beautiful. Glass walls for a shower became one of the most original and beautiful solutions in bathrooms. This design option of the shower area has been used for a long time and has already managed to show itself from the best side.
Many people believe that
glass
is not suitable for the formation of partitions and walls, because in essence it is a very fragile material. However, special processing and properly selected glass sheet thickness make it possible to state with confidence that this material is in no way inferior in strength to traditional lightweight partitions.
It is possible to increase the strength of an already sufficiently strong material by applying a special film to the surface of the sheet, which will significantly increase the strength of the partition. In addition to the increased fortress, the glued wall will receive another useful characteristic - if you still manage to break the glass, small fragments will not be scattered throughout the room, but remain in place, glued together with a film coating.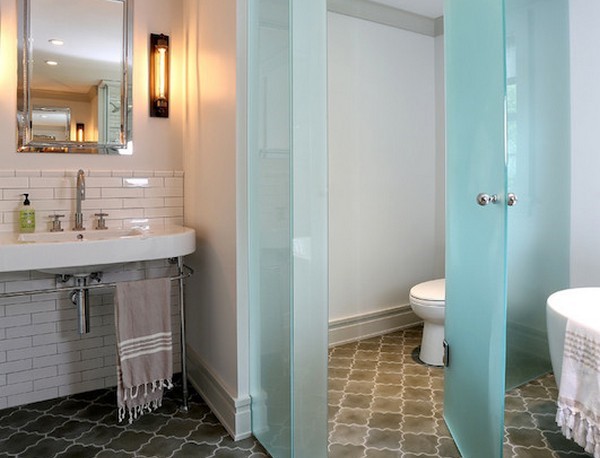 Glass walls
The glass
wall does not have to be completely transparent. There are options with frosted glass, you can order color panels or choose a pattern that can be applied by sandblasting. Also, on the glass, you can stick a film with any image. However, this should be done from the side of the panel that will not have direct contact with water.
Glass
is a very beautiful material. Its beauty will be one of the main advantages of using this material. You can choose colored, matte or ornamented panels. At the same time, the glass wall in the bathroom will not create visual obstacles to the look and from this, the room will seem larger.